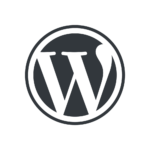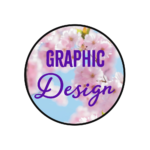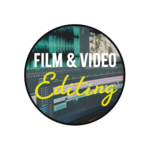 WORDPRESS WEBSITES
Responsive design based on WordPress Best Practices. Site can include functionalities such as blogs, newsletters, e-commerce, photo galleries, video galleries, classes, automatic post notifications and subscriptions.
GRAPHIC DESIGN
Full Spectrum Graphic Design Services:
 Including Book Design, Flyer and Brochure Design, Workbooks and Training Materials, CD, DVD, and Vinyl Record Design, Brochures, Books, Ads, Posters, Logos, Catalogs.
SOCIAL MEDIA GRAPHICS & CAMPAIGNS
Social media graphic creation. Campaign management.
VIDEO EDITING
Film and Video Editing Services:
Experience in Documentary Films, Music Videos, Interviews, Publicity Videos, and Social Media Videos.
Music
Grace Gravity | Dream Analog
https://gracegravity.com/
My latest record is a True Analog Recording – Recorded, Mixed and Mastered Analog
As luck would have it we found a time machine and were able to create a tiny Analog Recording Studio. When I heard my voice played back on tape for the first time, I got tears in my eyes. Until then I didn't know what was missing in the sound. When I heard it I felt the difference and knew I was on the right track. There was just more feeling.
Hear it & Get a copy : https://gracegravity.bandcamp.com/
Youtube Channel: https://www.youtube.com/channel/UCxe7soK4ezOG9oqQRM08RRg
Sci-Fi Book Series
The Unzoned Gods
https://theunzonedgods.com/
What would you do if you received a letter in a dream
to take a trip to the moon?
 Would you go?
12 people were asked to go to the moon for a consciousness experiment.
Do you lucid dream?
I was one of twelve psychics and empaths asked to go to the moon for some kind of consciousness project. I received my invitation to go in a lucid dream. Even though that was weird, the next day, I called the number I remembered when I woke up. An agent from the Skylark Project answered the phone and assured me the project was legitimate. It's mind blowing that they were able to access my dream. A little creepy to think that's possible. The agent told me the experiment could benefit all on a frequency level. I get the feeling this is more than just a "project." There is something more… I can feel it.
I have been wondering for a long time about what was going on there on the moon. There have been reports, some say just rumors, conspiracy theories. Maybe it isn't a bleak black and white world of desolate rock like it has been portrayed.
What if dreams are an added dimension of reality?