" Let yourself receive. You have the capacity, you have the receptors; you are the receptacle of love. Let yourself receive, there, beyond the Between, in the Matrix of Love. "
—

Lazaris (www.Lazaris.com)
2023 MSCO MAGIC MIXER SERIES
Join us for our 2023 MSCO Magic Mixer Series.
Free on Zoom and YouTube after they have aired.
2nd Wednesday of the month, 5 pm Arizona time
Visit our YouTube channel for these and more!
Mountain Spirit Co-Op YouTube Channel
UP NEXT:
MSCO's Magic Mixer August 9th, 2023. 5 pm EST.
Navigating Difficult Cards in a Tarot Reading, Plus a Fun Show and Tell with JoLynn Maas, Host Elizabeth Hyer Rose
In this presentation, JoLynn will be giving advice on how to read and explain seemingly negative or scary cards in a tarot reading. You will learn how to describe them in a way that does not upset or offend the querent, yet still delivers the true meanings of the cards. She will also be showing some of her favorite and most unusual decks in her collection of tarot cards.
MSCO's Magic Mixer September 13th, 2023. 5 pm PST.
Mastering Money Mindset with Dani Yanssens, Host Dana Cummins
Mindfulness is being aware of the present moment, without judgment or expectations. By practicing being present, we are able to avoid being swept into the media-driven emphasis on consumption and the continuous drive for more money and things, which never leads to sustainable happiness. Focus on simple, disciplined financial behaviors that have long-term impacts on our lives, and you can expect less anxiety, enjoy better outcomes, and earn your happiness dividend.
MSCO's Magic Mixer October 11th, 2023. 5 pm PST.
"Natural Wellness and Spiritual Enhancement through Circadian Health Part 1" with Kristi Judy, Host Elizabeth Hyer Rose
MSCO's Magic Mixer November 8th, 2023. 5 pm MT.
Plant Medicine and its Magic with Vesna Matic, Host Dana Cummins
MSCO's Magic Mixer December 13th, 2023. 5 pm PST.
"Natural Wellness and Spiritual Enhancement through Circadian Health, Part 2" with Kristi Judy, Host Celeste Holly

BUY the book "Voices of Magic" through Amazon Smile and Donate to Mountain Spirit Co-op or other charities!
Did you know if you order through Amazon Smiles a small portion of the sale can be donated to your favorite charity? I selected Mountain Spirit Healing and Educational Center for mine. It is the non-profit branch of MSCO. Last year they gave out over a hundred scholarships for healing to people that could not have afforded it on their own. Another win-win!
Here is a link to the book on Amazon: Voices of Magic – Amazon
Doing Good In Our Community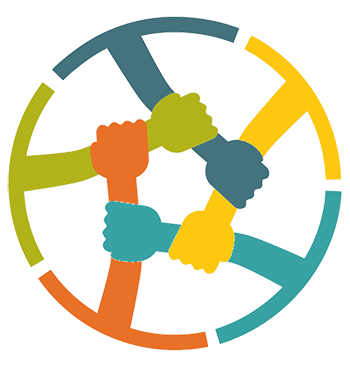 Mountain Spirit Co-Op began in 2005 as a group of artists, intuitives and practitioners. We have grown to now include members from several states across the country and plan to be world wide with members soon. Our goal is to bring more love, healing and joy to this world, through sharing our talents and gifts. If you are doing good in your community and want to share your gifts and talents on our website, please click here to become an extended member. Our goal is to have extended members doing good in there community all over the globe. Together, for a small amount we can cultivate greater advertisement then what most of us can do on our own. And at the same time create a website that connects people doing good in their communities all over the world. It doesn't matter what the good is that you are doing in your community, just that you are working for positive benefits for those around you with harm to none. You can be for profit or non profit. Non-profit organizations get a reduced rate and must provide their 501c3 number for verification. Come, join us in becoming a part of something that is bound to be greater than any of us individually. Let's work together regardless of religion, race, politics, or gender. Let's show the world that with willingness and joy we can work together and create an abundance of wellness for ourselves and those around us.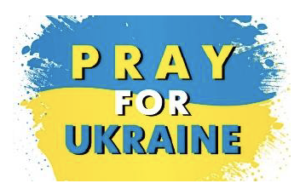 Dear Friends, in this sublime meditation gifted to all by Dietrich von Oppein-Bronikowski, I touched the Divine with such beauty, healing, and grace for the peoples of Ukraine, Russia, and everywhere. If you feel called, I invite you to join to add your goodness, truth, and beauty to create peace. https://www.lemuria.online/ukrainemediationen Thank you for your light, love, and strong desire for peace. Blessings and Love, Dana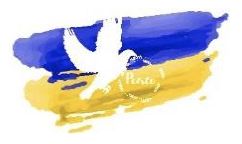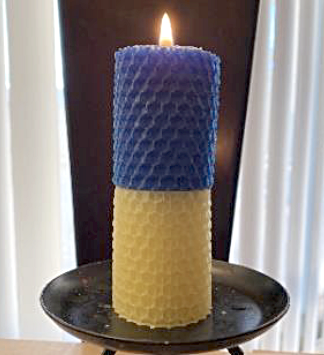 Those of you who work with candles in your prayers and magic might be interested in this. I've purchased Bees Wax Candles from Beth Markley for years as I prefer to use beeswax over paraffin candles. Anyway, she started making them in the colors of Ukraine and is sending the majority of the money to WCK, helping to feed those fleeing into Poland.
https://www.acandleforukraine.com/ #ChefsForUkraine

A Special Thanks from all of us at MSCO!
We would like to thank all of you for your continued love and support over the years. All of us here who offer their services, artwork, classes, workshops, and ceremonies feel very blessed that we have gained so many connections and new friendships over the years and are looking forward to the future footsteps together. We wish you and your families health, love, and happiness for the new year. Thank you.