"Humility is the ability and the willingness to see each day as new.
Even though something has always been "this way," today it could be different."


— 

Lazaris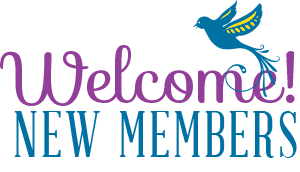 Up-Coming Events
Voices of Magic Book Readings on ZOOM
Wednesday, August 24th @ 4:30 AZ/7:30 Eastern
Wednesday, September 21 @ 4:30 AZ/7:30 Eastern

Join us for a book reading event featuring authors who contributed to the Voices of Magic anthology. Experience for yourself "there is magic in the telling".

Cost: FREE for those who have purchased the book
$10 for those who have not purchased the book

Register: Contact Mary Woodhouse at magicianbook1@gmail.com to register
(registration will close a few days before the event).
Proceeds will be split between the book project and MsHec.
Hope to see you there!
Here are some comments from a few viewers that joined last month's reading.
"Since I purchased this beautiful Voices of Magic, I've kept it by my bed, and I, kind of like I-Ching it, as I 'm going through it. To have it brought to life in this different way, by hearing and being a part of your deeply moving, deeply personal, deeply loving journeys, has just touched me so deeply. I have to say, just again, thank you, and as always, have to say thank you, Lazaris, for all you are, and all you have given to each and every one of us. As long as there is light, I love you."
"I'll say what touches me is the vulnerability, because metaphysics will lift, and often just seem dissociative. Then this really grounds metaphysics. It's exciting to me to hear these stories. People being vulnerable. Because it's the vulnerability. It's not just about the humanness in terms of making it relatable, "oh, that's a human" but the vulnerability in these stories. Difficult experiences, beautiful experiences, and so I am excited by that, those qualities. "
"So, I've never heard of this, and to hear that people have been involved in this since the '80s is just amazing to me. And honestly, the reason that I bought this book and joined you was because of our past, Mary, and I was like, "Wow, what is she up to?" I was really pleased to read your editor's notes about how this project came to be. How much work went into it, and this community thing and what happened around it. So I appreciate the work that went into putting this together. The editing, the Grammarly. So this has been a wonderful introduction. You know I'm a very spiritual person, and I've explored different modalities. I am happy to be introduced to… I thought it was LAZaris, but its LaZARis..and this is a really different way of being introduced to something because of the personal stories, and I love that comment about the vulnerability, because that really came through for me, too, quite a bit. I thank you all, for sharing a part of your lives."
"Thank you for this reading night, its been great. I've been reading along I couldn't, help, you know, as I was reading these stories, I just kept feeling like… I was so into the future, thinking that, there's somebody picked up this book and just stared perusing it, thinking, "wow I can relate to this, I can relate to that" I don't know, it just really inspired me to really want to see more of this in the future. I think it would be great. People looking for something different, something for confirmation, something to relate to, not knowing what it is. I would read something and think, oh, I get that, I loved every one of them."
BUY the book through Amazon Smile and Donate to Mountain Spirit Co-op or other charities!
Did you know if you order through Amazon Smiles a small portion of the sale can be donated to your favorite charity? I selected Mountain Spirit Healing and Educational Center for mine. It is the non-profit branch of MSCO. Last year they gave out over a hundred scholarships for healing to people that could not have afforded it on their own. Another win-win!
Here is a link to the book on Amazon: Voices of Magic – Amazon
Doing Good In Our Community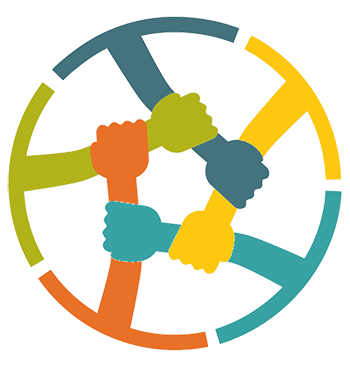 Mountain Spirit Co-Op began in 2005 as a group of artists, intuitives and practitioners. We have grown to now include members from several states across the country and plan to be world wide with members soon. Our goal is to bring more love, healing and joy to this world, through sharing our talents and gifts. If you are doing good in your community and want to share your gifts and talents on our website, please click here to become an extended member. Our goal is to have extended members doing good in there community all over the globe. Together, for a small amount we can cultivate greater advertisement then what most of us can do on our own. And at the same time create a website that connects people doing good in their communities all over the world. It doesn't matter what the good is that you are doing in your community, just that you are working for positive benefits for those around you with harm to none. You can be for profit or non profit. Non-profit organizations get a reduced rate and must provide their 501c3 number for verification. Come, join us in becoming a part of something that is bound to be greater than any of us individually. Let's work together regardless of religion, race, politics, or gender. Let's show the world that with willingness and joy we can work together and create an abundance of wellness for ourselves and those around us.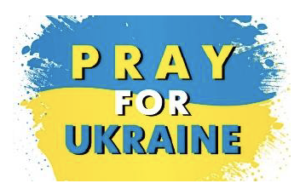 Dear Friends, in this sublime meditation gifted to all by Dietrich von Oppein-Bronikowski, I touched the Divine with such beauty, healing, and grace for the peoples of Ukraine, Russia, and everywhere. If you feel called, I invite you to join to add your goodness, truth, and beauty to create peace. https://www.lemuria.online/ukrainemediationen Thank you for your light, love, and strong desire for peace. Blessings and Love, Dana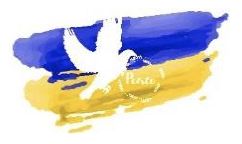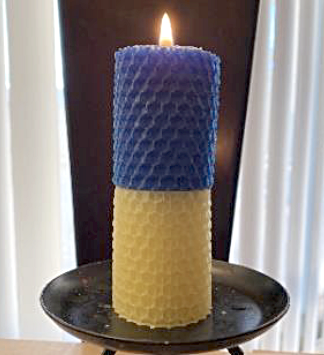 Those of you who work with candles in your prayers and magic might be interested in this. I've purchased Bees Wax Candles from Beth Markley for years as I prefer to use beeswax over paraffin candles. Anyway, she started making them in the colors of Ukraine and is sending the majority of the money to WCK, helping to feed those fleeing into Poland.
https://www.acandleforukraine.com/ #ChefsForUkraine

Thank you to all who came out for the Wild Wooly Woo Festival. A fun and successful day that generated over $200 in raffle ticket sales to benefit the MsHec3 project. Thanks to Oleta Clay who won the 50/50 raffle who donated her winnings back to MsHec3!
Thank you to all the vendors that donated a piece of their art, Jodi Maas, Mike Mass, Anne Frohna, Celeste Holly, Marie Howell, Dawn Elliott, Linda King, Alexis Sadler, and Sarah's Pipe Dream Soap Art.