" It is tenderness for the past, courage for the present, and hope for the future.
It is a fervent wish that every cup may overflow with blessings rich and eternal,

and that every path may lead to peace. "
—

Agnes M. Pharo
Online Silent Auction on Facebook
Hope this finds all of you moving with grace and ease during this holiday season. Since so many of us are traveling to see friends and family and find ourselves so busy during the holidays, us here at MsHec3 have decided to carry the Silent Auction into every month of the year instead of placing it at the busiest holiday season. This will give more time to bid on the items and offerings that you want, and it brings abundance and joy all throughout the year. This also brings more opportunities to those who receive scholarships with all that you donate and bid on throughout the year as well. We will be offering one item and one session or service each month.
For January 2nd, we will start the bidding on Jodi Maas' donation of an acrylic painting on wood (shown on left), and Elizabeth Hyer Rose's Quantum Healing Session.
Events at a Glance
MSCO's Magic Mixer ~ December 13th, 2023 FREE EVENT
Natural Wellness and Spiritual Enhancement through Circadian Health Part 2
with Kristi Judy
https://us02web.zoom.us/j/85372807069
Winter Solstice Celebration and Medicine Bag Ceremony
Thursday, December 21st and Saturday 23rd from 5:30pm to 9pm.
Cost: $100 Rebecca Cutehands (928) 499-4128.
Gentle Yoga with Celeste ~ January 2, 9, 16, 23, 30 and February 6, 2024.
We will explore gentle yoga, restorative postures, and meditation.
Donation of $5 recommended.
https://us02web.zoom.us/j/81595728022
MSCO's Magic Mixer ~ January 10th, 2023 FREE EVENT
Collective Magic for the World Becoming New with LeeAnn Romine
https://us02web.zoom.us/j/85372807069
Vision Carriers ~ January 13, 2024, 9:30-4:30
Cost: $45 (all supplies included)
Teacher: Kerry Carrillo
https://www.mymindseyecreations
Spirit Wand Class Saturday ~ January 20, 2024 9:00 am – 12:00 pm
Higher Power Yoga and Wellness
Cost: $55.00 Contact: Celeste Holly at (920)858-2966 or [email protected]
Reiki III Training ~ Saturday, December 2nd, 9am – 1pm
Cost: $75 Celeste Holly at (920)858-2966 or [email protected]
MSCO's Magic Mixers (MMM) 2023/2024
Coming soon to a ZOOM near you!
Theme "Whispers of the New World"
https://us02web.zoom.us/j/85372807069
MSCO's Magic Mixer December 13th, 2023, Host Dana Cummins
Natural Wellness and Spiritual Enhancement through Circadian Health Part 2 with Kristi Judy
Build your LIGHT bodies innately to support your physical wellbeing AND Spiritual Connection! Learn the foundations that will transform your life in fast, easy, effective, and free ways…as if by magic! Join Kristi Judy, certified in Applied Quantum Biology for Circadian Health, for this truly vanguard presentation and pave the way for your bright and beautiful future! 
January 10th, 2024, Host Celeste Holly
Collective Magic for the New World with LeeAnn Romine
A collective time to share your vision for our world and co-create the magic that is vital for the birthing process our world is going through today. LeeAnn will be leading us with her deep psychic and quantum gifts as we collectively charge our world with the vision and healing that we each hold. Let us make impactful changes together for this new year! 
February 14th, 2024
"What's Love Got To Do With It?" with Elizabeth Hyer Rose
March 13th, 2024
Natural Wellness and Spiritual Enhancement through Circadian Health Part 3 with Kristi Judy
April 10th, 2024
An Evening with your Higher Self with Janis Rosen
BUY the book "Voices of Magic" through Amazon Smile and Donate to Mountain Spirit Co-op or other charities!
Did you know if you order through Amazon Smiles a small portion of the sale can be donated to your favorite charity? I selected Mountain Spirit Healing and Educational Center for mine. It is the non-profit branch of MSCO. Last year they gave out over a hundred scholarships for healing to people that could not have afforded it on their own. Another win-win!
Here is a link to the book on Amazon: Voices of Magic – Amazon
Doing Good In Our Community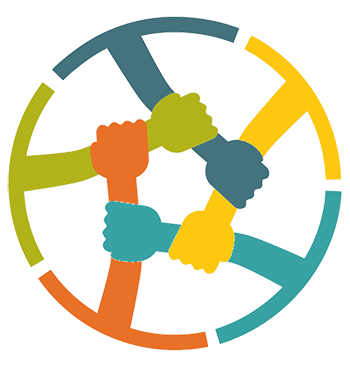 Mountain Spirit Co-Op began in 2005 as a group of artists, intuitives and practitioners. We have grown to now include members from several states across the country and plan to be world wide with members soon. Our goal is to bring more love, healing and joy to this world, through sharing our talents and gifts. If you are doing good in your community and want to share your gifts and talents on our website, please click here to become an extended member. Our goal is to have extended members doing good in there community all over the globe. Together, for a small amount we can cultivate greater advertisement then what most of us can do on our own. And at the same time create a website that connects people doing good in their communities all over the world. It doesn't matter what the good is that you are doing in your community, just that you are working for positive benefits for those around you with harm to none. You can be for profit or non profit. Non-profit organizations get a reduced rate and must provide their 501c3 number for verification. Come, join us in becoming a part of something that is bound to be greater than any of us individually. Let's work together regardless of religion, race, politics, or gender. Let's show the world that with willingness and joy we can work together and create an abundance of wellness for ourselves and those around us.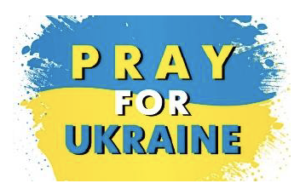 Dear Friends, in this sublime meditation gifted to all by Dietrich von Oppein-Bronikowski, I touched the Divine with such beauty, healing, and grace for the peoples of Ukraine, Russia, and everywhere. If you feel called, I invite you to join to add your goodness, truth, and beauty to create peace. https://www.lemuria.online/ukrainemediationen Thank you for your light, love, and strong desire for peace. Blessings and Love, Dana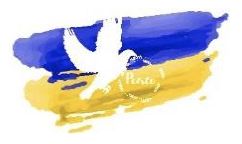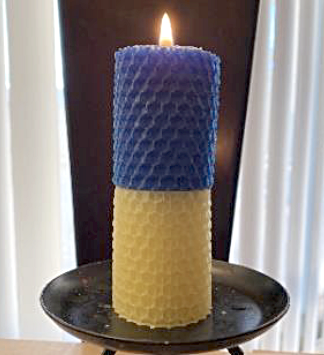 Those of you who work with candles in your prayers and magic might be interested in this. I've purchased Bees Wax Candles from Beth Markley for years as I prefer to use beeswax over paraffin candles. Anyway, she started making them in the colors of Ukraine and is sending the majority of the money to WCK, helping to feed those fleeing into Poland.
https://www.acandleforukraine.com/ #ChefsForUkraine

A Special Thanks from all of us at MSCO!
We would like to thank all of you for your continued love and support over the years. All of us here who offer their services, artwork, classes, workshops, and ceremonies feel very blessed that we have gained so many connections and new friendships over the years and are looking forward to the future footsteps together. We wish you and your families health, love, and happiness for the new year. Thank you.