Members' Ongoing Offerings
---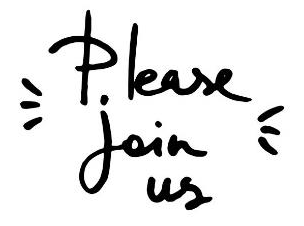 Hi Friends! Did you know that the Board of MsHec3 meets quarterly, and you are invited to join us? We also have our Event Planning meeting where we come up with great ideas to raise money for the non-profit. We are looking for more volunteers to help carry out these events. If you like supporting a great cause with your time and love, please join this fantastic group of people who are doing magnificent work. MsHec3.com • [email protected] • (928) 421-3399
---
Artist, Musician, Film/Video Editor, Author. Teri Hitt offers Website Design, Graphic Design, and Video/Film Editing. I consider all creation an act of co-creation with the Universe. Happy to assist you in getting your projects to the next level. Feel free to contact me at [email protected]
Awakening from Within with Rosemary Bartolomeo. Interested in having less stress…more inner peace? These sessions enable you to release stored stress and tension from your mind and body. Emergence Care Certified, 25 years Meditating, Hands on Healing Certified, Reiki 1, Certified, B.A. Degree. Questions or appointments call Rosemary at (928) 499-0024.
Channel, Jach Pursel ~ Lazaris. Since 1974, Lazaris has channeled through Jach Pursel, his only channel, offering his friendship and love and generating a remarkable body of tools, techniques, processes, and pathways for our Spiritual Journey to God/Goddess/All That Is. From Lazaris, "We are here to remind you that pain and fear are not the only methods of growth; that you can more elegantly grow through joy and love. . . that you create your own reality. . . that there is a God/Goddess/All That Is who loves you, who knows your name. . . and that you love good enough." — Lazaris
Website: www.Lazaris.com. Phone: (800) 678-2356.
Channel, Quantum Healer, and Shaman of the New World, Elizabeth Hyer Rose guides and facilitates healing sessions to help her clients create tangible and palpable change. While sessions are primarily over the phone or on zoom, she does travel frequently for on-site work. Sessions are as unique as you are! In addition to issues related to financial, emotional, physical, and spiritual healing and manifestation, Elizabeth also has extensive experience with navigating acute and brewing crisis, real estate (buying and selling properties), home and land energy clearing, legal issues, contracts, corporate acquisitions, business negotiations, and career development. For more information or to schedule a session, please contact Elizabeth at [email protected] or call/text 323) 553-2307.
Counselor and Hypnotherapist. Janis Rosen. As a hypnotherapist, I love working with the subconscious mind. Hypnosis allows us to design a blueprint based on your specific needs and goals and align those changes at a subconscious level. When your powerful subconscious is on board, changes happen more elegantly and quickly. I offer in-person and online counseling, hypnotherapy, workshops, and coaching programs. https://janisrosen.com https://janisrosen.com/coaching/
Eden Energy Medicine and Cayce's Insights. James Knochel gathered his books and asked, "If I would have received a reading from Edgar Cayce, what would he have me do?" The answer was clear but took many years to figure out how to fully implement it in the modern world. Carbon-Steel technology to harmonize the body's energy systems are custom-manufactured in Prescott Valley. Free 20-minute interview (602) 842-2688 or [email protected].
G Vorbeck Designs. During the 1980's, I painted with oil on canvas. Now, during this time of "pause", I started doodling with colored pencils and markers. The bright colors and free flowing designs bring a sense of hope, beauty and peace into my life. As you view my artwork, I hope it will bring a renewed sense of hope, beauty, peace and JOY into your life as well. Clothing, Art Work, Totes, Greeting Cards, Mugs, Masks https://www.redbubble.com/people/GVorbeckDesigns/shop.
Healer, teacher, and Metaphysical guide Cindy Holt at Holt Holistic Healing offers a variety of sessions geared to what you need and want to achieve. Sessions include imagery, energy healing, coaching, and lessons in the art of getting what you really want. Individual sessions and group classes are available. Call or text 928-273-8576 for more info.
Holy Mother Art. Marie Howell works with the divine feminine to create unique and eclectic creations. Marie creates monumental, embellished acrylic paintings and inspired assemblage sculptures. Marie is also a Certified Cosmic Smashbooking teacher and guide. Marie's art demonstrates the power of beauty and creativity as a tool of healing, inspiration, and devotion. Visit Marie at her website at holymother.art Contact Marie at [email protected] or (623) 980-9886.
Indigenous Teacher, Healer, Spiritual Guide. Rev. Rebecca Cutehands offers a variety of ceremonies, teachings and healing. Sacred offerings, weddings, last rites, house clearing/blessings, and more. Whether individual sessions or groups she holds sacred space for all to heal, learn and grow. Call (928) 499-4128 for more info.
Joseph Daniel Drew, Psychic Empath, bachelor of metaphysical Science, metaphysical practitioner, ordained metaphysical minister, certificates: energy work, reiki master, cranial unwinding, polarity therapy and reflexology. He also offers telepathic healing and space clearing. Phone: (928) 830-4030 Email: [email protected]. Prescott, Arizona, One on one, group, long distance, 1 hour $70. On a sliding scale.
Kids Revolution Worlwide (KRW) Robin along with her partners Terha Watterson and Tatiana Merciadis are launching KRW in June, 2022; and are gifting the first month of participation free to all who register. KRW is an online program for kids by kids and has everything our kids need to thrive mentally, emotionally and physically. Our kiddos get DAILY mind and body activities for them as well as real social connections where we UNITE children all over the world online Here's a link to register: https://membership.kidsrevolutiononline.com/membership. Kids Revolution Worldwide in collaboration with Joyely are launching a nation wide tour that promotes joy in parents and children as a way of introducing them to Kids Revolution Worldwide and a host of amazing opportunities for parents, grandparents and anybody who believes that these kids are our future.
Metaphysical Teachings & Intuitive Work. Dana Cummins is available for ceremonies, meditations, rituals and techniques, crystal grid therapy, metaphysical classes, present and past life intuitive healing sessions. Dana brings over 25 years' experience in various modalities, spiritual counseling and ceremony. For info please call (928) 420-2109.
Mixed Media Artist and Teacher Kerry Carrillo offers "Make & Take" art workshops. The curriculum is planned so that a finished piece can be completed by the end of class without feeling rushed to do so. Myworkshops are all about having a fun experience in a relaxed environment. I love to teach and share creative exchanges with my students. Contact Kerry Carrillo at mymindseyecreations.com.
Reiki Master, Chakra Alignment, Yoga and Jewelry Classes. Celeste Holly is a 200-hour certified yoga instructor and 85 hour and prenatal yoga instructor, 20-hour trauma yoga trained and Y12SR yoga certified (12 Step Recovery Yoga for addicts and those affected by addiction). Celeste is a certified Usui Reiki Master with over 10 years of experience. Reiki works on the physical, mental, emotional, and spiritual aspects of everything in life. Reiki offers healing health benefits for stress reduction, relaxation, and aids in better sleep. It allows a natural trigger for the body's natural healing abilities and improves and maintains health. She is currently offering long distance Reiki healing and one on one yoga classes through Zoom. Celeste also has over 10 years of experience in teaching jewelry making. She creates beautiful, healing wire wrapped pendants, beaded pendants, malas, and hand painted inspirational boxes which can be seen here and then purchased by contacting her. Contact Celeste at [email protected] or (920) 858-2966.
Reiki Master, sound healing and Neuro Linguistic life coach, and drum circle facilitator. Sharon Kelley offers reiki, sound baths, neuro linguistic sessions, and earth teaching blessings. One on one and sessions, group and family sessions along with retreats. Sharon's studio is a quiet comfortable spot in west Prescott. She welcomes the opportunity to share her space and heart with you. For more information reach out to: 970-376-0671, [email protected], website: sharinenrgy.com
Spiritual Counseling. JoLynn Maas has been a spiritual advisor for almost 40 years. Her card readings are very specific and uplifting, leaving her clients with a sense of clarity, self-confidence and direction. She intuitively analyzes in depth aspects of issues and provides solid advice on navigating a successful path. Sessions range from $35-$100. She offers phone readings, classes, and events. To make an appointment: email: [email protected] or call (480) 227-7287.
Transformational Coach and skilled money mindset guide Dani Yanssens can help you to find clarity in what you truly want through a series of introspective sessions. She will address your total well-being – mental, physical, emotional, and spiritual, and lead you to live the life you desire. Six one-hour sessions $749, 12 one-hour sessions $1349, or 24 one-hour sessions for $2399. Do you feel ready for a life change? A shift? A transformation? Contact Dani at 1-586-549-7300 or [email protected] if you have any questions or use this link to schedule a free discovery call.